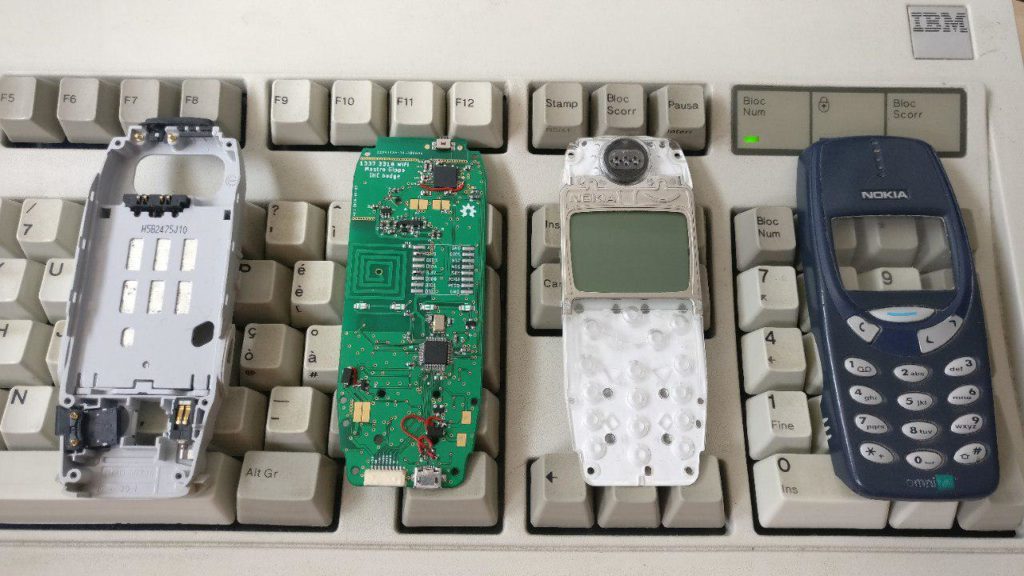 I cannot explain my obsession with the Nokia 3310. This iconic device definitely marked my boyhood, and I loved messing around with it. After about 4 years, it's time to revisit and upgrade my old project – and what better excuse to do it than making a conference badge?
Enter 1337 3310 WiFi: 2018 IHC camp's badge (#badgelife) that hides hackers 2nd favorite chip inside the worlds favorite phone!
Let me first throw a bunch of specs:
ESP32 PICO MCU 240MHz dual core, WiFi, BLE, 4MB flash, 520kB SRAM
STM32F103 for hardware management and USB-serial function
USB
Expansion connector
16 keys keyboard + power button
84×48 monochrome LCD
Vibration motor
Ringtone speaker
Blue backlight
1000mAh Battery + Charger
Space for a LoRa module
In the next few weeks I'll post more about the design process and a few surprises. Check out the first post here. In the meanwhile, here are a few teaser pics:
Wanna  get your hands on it? Registrations are open for the camp, or wait until I put it on Tindie. Just send me an email to mastrogippo at mastrogippo.it if you want to be notified if/when I'll put some on sale. Build one yourself or buy one here!